As I get ready to jump into this school year and finalize content for Beyond Differences National Educator Cohorts, I reflect on a social and emotional learning (SEL) workshop Beyond Differences hosted in partnership with Marin County Office of Education for 5th- 8th-grade educators, counselors, administrators, and community service providers, August 3 – 4, 2021. Aija Simmons, program manager of Social and Emotional Learning at Academics and Innovation in the Oakland Unified School District, and Lanette Jimerson, Ph.D. educator, and instructional coach, led the session. During the workshop, the participants explored frameworks and activities to promote a healthy sense of identity, support student agency, and foster student belonging.
Beyond Differences' Know Your Classmates™ curriculum was the centerpiece of the sessions. Aija and Lanette guided the participants through Know Your Classmates activities and elevated the experience with their knowledge and expertise. Participants walked away with practical SEL strategies for affirmation, connection, and reflection, to embed into their daily academics and school life.
A key takeaway from this experience is the importance of collaboration and community, especially as we continue to navigate these times of uncertainty. We must prioritize this and continue to make time and space for educators and community providers to connect, share ideas and strategies, and learn from each other to best support themselves and their students.
In two short days, the participants walked away with more than just a handful of activities to support student identity, agency and belonging. They learned strategies to embody social and emotional learning and weave that into their daily interactions with students. Beyond Differences is committed to providing a forum for educator collaboration and community by partnering with educators and practitioners in mental health, SEL, and DEI to create educator cohorts nationwide.
Our goal is to build on powerful two-day experiences as described above and create a space where educators can have ongoing conversations and strengthen their confidence, knowledge, and skills.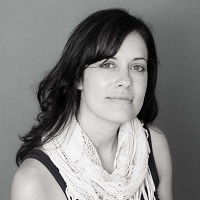 Author: Lisette Ostrander, Ph.D.
Director of Education Programs
Beyond Differences' mission is to inspire students nationwide to end social isolation and create cultures of belonging for everyone. We envision a world where all youth are accepted, valued, and included no matter their differences. Beyond Differences offers FREE SEL curriculum, lesson plans and supplies to middle school educators all across the nation. Bring our programs to your school today!