Lili Rachel Smith
"Do not ever let someone tell you that you can't do something - not even yourself."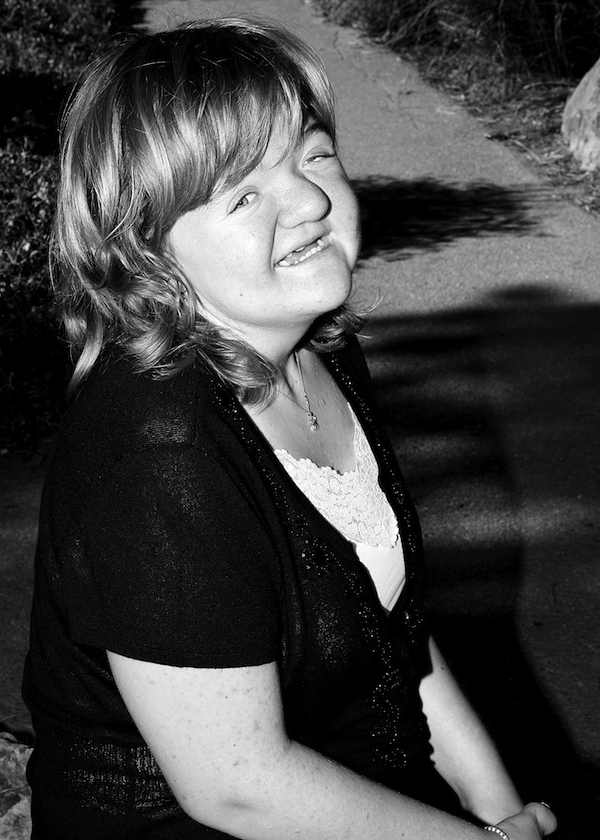 Our Founding Inspiration
Beyond Differences was founded by Laura Talmus and Ace Smith to honor the life and memory of their daughter Lili Rachel Smith (1994 – 2009). Since 2010, Lili has been the inspiration and guiding light for Beyond Differences' accomplishments and growth.
Like many young people, Lili suffered from social isolation in middle school. Lili was born with Apert Syndrome, a rare cranial-facial anomaly, which caused her peers and teachers to treat her differently than other students. She was not bullied or teased but was often treated as if she were invisible. This behavior was just as insidious. Social isolation was not recognized as a serious public health issue at the time, which amplified Lili's pain and loneliness. Lili and her family believed that Apert Syndrome–or any difference for that matter–should never prevent young people from forming deep and meaningful relationships.
Sadly, in October 2009, Lili passed away unexpectedly in her sleep due to medical complications. She was only 15 ½ years old. The outpouring of grief and support was tremendous. Lili's short and inspiring life, particularly her brave efforts to overcome social isolation, now serves as a guiding light for other children, adolescents, and families.
We now know that thousands of students experience social isolation across the country, just like Lili did. Starting with a handful of Lili's former classmates in 2010, Lili's experience has grown into a national movement to build a culture of belonging. We believe that middle school can and should be a great experience for everyone. Our motto: inclusion is the "new cool" in school.
Watch Lili's Story
Lili Rachel Smith was a sister, daughter, fashionista, animal-lover, foodie, singer, activist, dreamer & devoted friend She faced tremendous challenges and overcame them. This is her story.
Family Eulogies
October 2009