Laura Talmus
Executive Director and Co-founder
Laura Talmus founded Beyond Differences® along with her husband, Averell "Ace" Smith, following the unexpected death of their daughter Lili Rachel Smith in October 2009.
Laura has run the day-to-day operations of Beyond Differences® as a volunteer since its founding and was hired by the Board of Directors as its first Executive Director in August 2015. With over thirty-five years' experience in running and consulting to non- profit organizations, she is passionate about bringing awareness to the issue of adolescent social isolation. Ace and Laura have a 30-year-old son, Abram. They live in Marin County. Contact Laura at lauratalmus@beyonddifferences.org.
Jewel Frost
Administrative Coordinator
Jewel has worked in the field of serving youth for more than 10 years.  Over the years she has worked in afterschool programs as an instructional aid and has climbed all the way up to holding the role as a site coordinator for multiple sites at a time.
Jewel has also been able to gain experience in the fields of substance abuse counseling with youth as well as ABA Therapy.  Jewel has a strong passion for youth development and is fulfilled in any position that offers this mission and values in their work.
Contact Jewel at jewelfrost@beyonddifferences.org.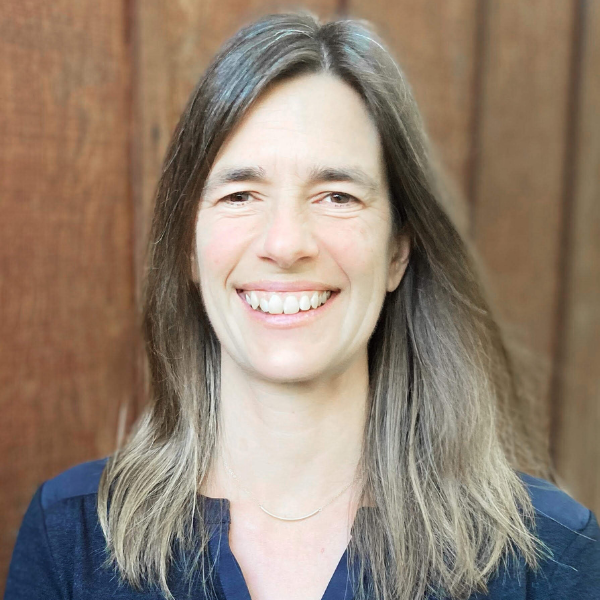 Dabney Ingram
Research & Program Evaluation Consultant
Dr. Ingram has over twenty years of experience in education, primarily guiding organizations through the research and evaluation process, from conceptualization to completion. Much of her work focuses on youth and community development, particularly how to support belonging, healthy child and adolescent development, and social justice. Dabney also brings strategic management and program development expertise as co-founder of ScreenSense, a non-profit that empowers families to develop a healthy relationship with technology.
Prior to starting her own consulting business in 2012, Dabney held research and consulting positions at organizations such as The McKenzie Group (Washington, DC), The Centre for Educational Research (at the London School of Economics), and The John W. Gardner Center for Youth and their Communities (at Stanford University). Since 2012, she has mainly consulted to school districts, local government departments and non-profit organizations.
Dabney earned her Ph.D. in Education at Stanford University, M.S. in Social Psychology from the London School of Economics, and B.A. from Amherst College. Dabney lives in Marin County with her husband and three children.
Simran Kumar
National Programs Associate
Born and raised in the Mission District of San Francisco, Simran Kumar is passionate about creating sustainable systems and bridging the educational and social divide for youth.  Her journey in nonprofits began early, engaging with a number of organizations centered on youth development including Boys and Girls Club, Big Sister Big Brother, Mission Bit, and Youth Art Exchange. Simran's formative years nurtured her dedication to community impact, resulting in pursuits like entrepreneurship with MEDA SF, where she is dedicated to empowering South Asian artisans and women-led communities, enabling them to attain financial independence, and protect their cultural heritage, which has historically been subject to theft and exploitation. She pursued studies in Economics and Global Management to gain a deeper understanding of human behavior and societal dynamics.
From school days to community encounters, Simran has witnessed the detrimental impact of social isolation and exclusion. Known for her resourcefulness, creativity, strong determination, and dependability, Simran is excited to continue building her career while solving an important issue.
Outside of work, she enjoys spending time with her Olde English Bulldogge on the beautiful Marin County trails!
Contact Simran at SimranK@beyonddifferences.org.
Casey Mancl
Director of National Fundraising and External Affairs
Casey Mancl is an experienced development director who comes to Beyond Differences with over 15 years of experience in raising funding and awareness for the important missions of non-profit organizations. Prior to Beyond Differences, she was responsible for fundraising and organizing key events for the American Heart Association. In a volunteer capacity, Casey has served on the Board of Directors for Belvedere Hawthorne Nursery Schools as well as in various roles for the Foundation for Reed Schools.
Casey grew up as an "Air Force Brat" and lived in six different cities by middle school. She is no stranger to eating alone, which drew her to Beyond Differences. She is excited to bring her passion and vast fundraising knowledge and background to Beyond Differences and to support and empower educators and youth around the nation to end social isolation within their schools.
Casey graduated from the University of San Diego with a Bachelor of Science in Business Administration. She lives in Marin County with her husband, 3 kids, 2 cats and a dog.
Contact Casey at caseym@beyonddifferences.org.
Sally Matsuishi
Director of National Youth Programs
With over 20 years of nationally recognized work in education, Sally is honored to pay forward the compassion of those who came before her by serving the youth of Beyond Differences®.
After earning her MFA from the USC School of Film and Television, Sally began her career producing anti-racist educational programming. Wanting to be on the front lines of the fight for educational equity, Sally founded Next Generation Scholars. As its Executive Director, she created pathways for first generation college students into higher education, wrote anti-racist curriculum and created a BIPOC teacher training academy. Sally has also built mentorship programs and created community engagement programs that empower students to uplift their communities. Her programs have become models for education justice organizations and schools across the country.
Sally is the proud descendant of Japanese Concentration Camp survivors, fruit packers, and social justice activists. She and her daughter live in the Bay Area where they love watching Bong Joon-ho movies, eating burritos from Taqueria San Jose and taking selfies with their two small dogs and one large cat.
Contact Sally M at sallym@beyonddifferences.org.
Lisette Ostrander, PhD
Director of Education Programs
Lisette brings 15+ years of experience as an educator, researcher, bully prevention trainer, program director, and social and emotional development leader. She thrives on building strategic partnerships and creating curricula and experiential learning activities that empower youth and support social and emotional development. 
 In the Fall of 2020, Beyond Differences® created The National Innovative Educators cohort, a year-round professional development program that supports educators and SEL influencers by raising mental health and SEL awareness knowledge and building student leadership to end social isolation. Lisette designed and launched this National Program. In partnership with mental health practitioners, community-based experts in social justice, and diversity and inclusion experts, Lisette provides educators with support, practical strategies, and tools.
In 2016, Lisette completed her Ph.D. in Education, specializing in Curriculum, Instruction, and Assessment. Her research explored how a Bay Area educational non-profits' summer enrichment program for pre-K to 4th-grade students integrated social and emotional learning competencies into instructional activities.
Contact Lisette at lisetteo@beyonddifferences.org.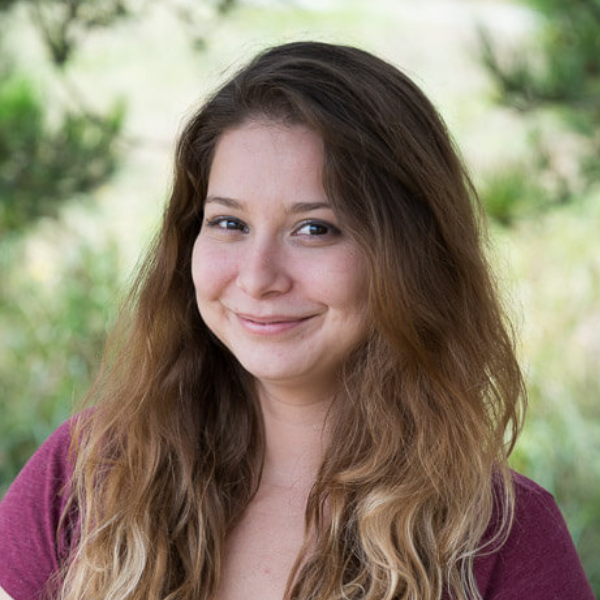 Karina Parada
Administrative, Data and Communications Manager
Karina Parada comes to Beyond Differences® with 8 years of administrative experience. She graduated from UC Berkeley in 2015 with a BA in History. The focus of her education was the analysis of the development of the working-class women during the first Industrial Revolution, through the eyes of literary writers during that time. Karina believes that historically underrepresented groups are still struggling for equality and educational equity, but through study and good-works, every act of kindness builds to close those social gaps.
In 2017, Karina and a small group of individuals started their own budding nonprofit, Love Is, that helps connect low-income and isolated senior citizens to community members for companionship and get-togethers during the holiday season. Karina is very passionate about the betterment of her community and is excited to pass on the Beyond Differences® message of ending social isolation to schools, parents, and local leaders in Solano County.
Contact Karina at karinap@beyonddifferences.org.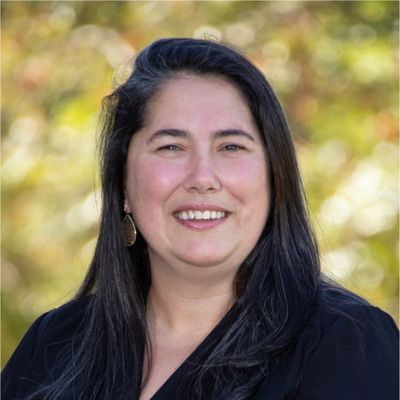 Regina Rolland
Development Associate
Regina comes to Beyond Differences with over 15 years experience in planning and executing a variety of events. Her passion for fundraising stems from working with non-profit organizations on their fundraising auctions and seeing their mission continue through these efforts. Prior to Beyond Differences, she chaired principal events on the Board of Directors at the Kenwood Education Foundation. Regina worked on the Development team at the Boys & Girls Clubs of Sonoma Valley where she was responsible for fundraising and organizing events, major gifts, annual giving, database management and marketing. In a freelancing capacity, Regina has worked on auction and gala registration teams for non-profit organizations throughout the Bay Area benefiting, Beyond Differences, Roots of Peace, Make A Wish Foundation and Adopt A Family of Marin.
With Regina's multitude of experience and passion for fundraising she looks forward to supporting Beyond Differences mission to inspire students nationwide to end social isolation and create cultures of belonging for everyone.
Regina received her BA from the Hutchins School of Liberal Studies at Sonoma State University with an emphasis on humanities. She lives in Sonoma Valley with her husband, two girls, 2 dogs, 1 cat, 4 chickens and 2 ducks.
Contact Regina at reginarolland@beyonddifferences.org
Susan (Su) Yates
Grant Writer
Su Yates was born in Buffalo, New York, but ended up spending many years in Hawaii after obtaining a Masters' degree in Public Health from the University of Hawaii. Prior to that, Ms. Yates had obtained her Bachelors of Science in Community Health Education from Hunter College in Manhattan. Thus began a varied and interesting career in many public health venues – one of the first AIDS outreach workers in the U.S., in the Governor of Hawaii office as Youth Affairs Officer, executive director of a children's health nonprofit, leader of a rural health network. Prior to that, work in New York City included health education at American Cancer Society, Alan Guttmacher Institute, and Planned Parenthood national headquarters.
Prior to this career, Su was a successful journalist in New York City and Westchester County. At one point, she was a nationally syndicated columnist. In the last eight years, Su has focused on grants writing primarily, and other forms of fundraising. Grants were always a part of her jobs and she worked with all aspects of grant implementation. She performed this work successfully at the Child & Family Service of Hawaii, one of the oldest, largest and most prestigious nonprofit organizations in Hawaii. Most recently, she worked as a grants writer for a network of American Indian clinics in eastern California. She now has her own grants writing business and writes for health, social equity and arts organizations. She also has varied special interests outside of work that include hula and other forms of dance and movement. She has a part-Hawaiian son, aged 28.
Contact Su at grants@beyonddifferences.org.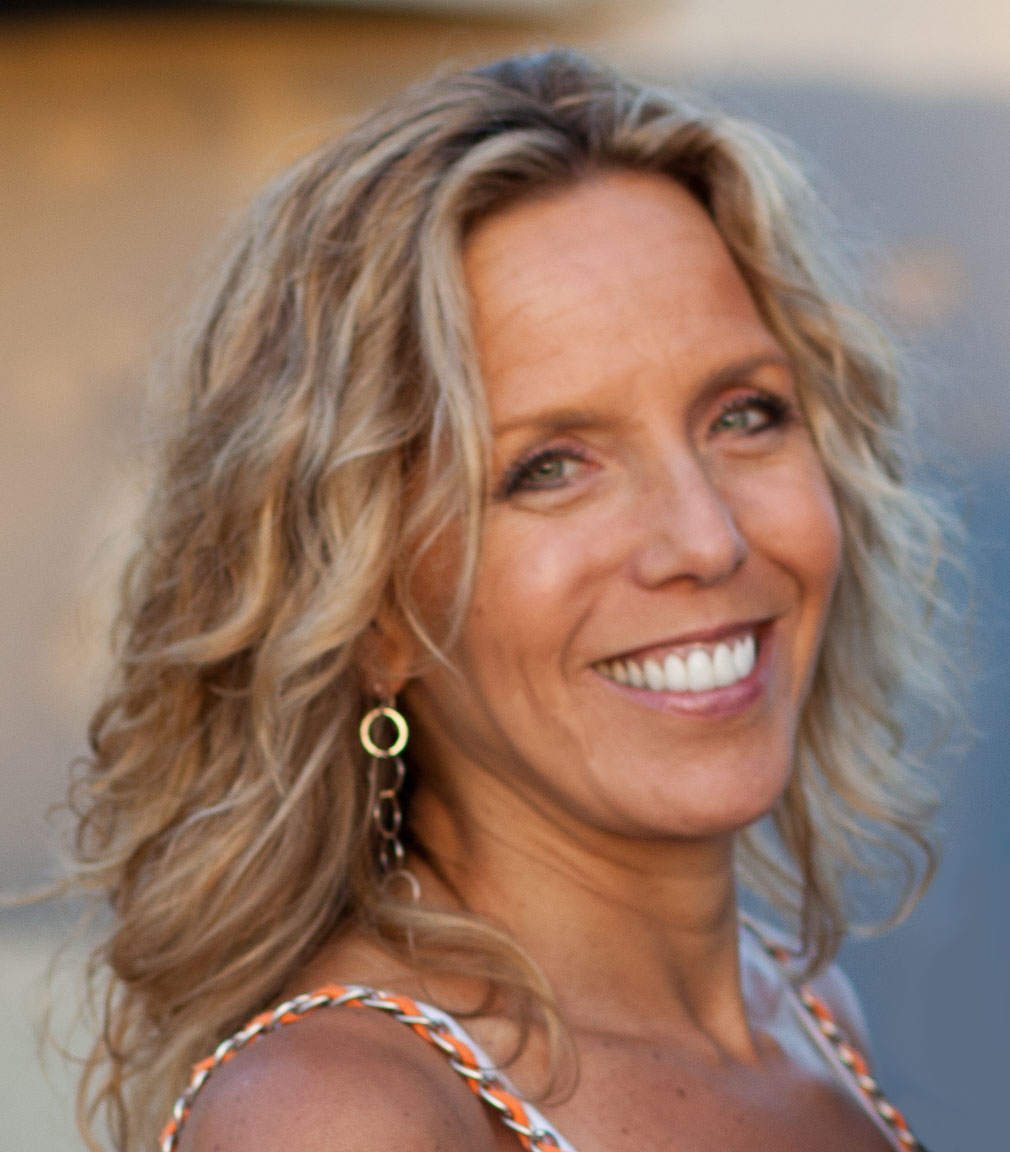 Barbara Zamost
Zamost Public Relations Consultant
Barbara Zamost has developed regional and national publicity programs for a wide range of clients including Guide Dogs for the Blind, Sutter Home Winery, Ghirardelli Square, 7-Eleven, The San Francisco Recording Academy, The Clorox Company, Ronald McDonald House at Stanford, Warren Miller Entertainment, Noah's Bagels and Boys & Girls Clubs.
Through her work with Brazer Communications, Zamost was also part of the public relations team on The Bay Lights, the monumental art sculpture on The Bay Bridge.
Zamost has placed clients on national news programs including The Today Show, Good Morning America, CNN, NPR, CNBC, and more. Print placements have included USA Today, New York Times, Associated Press, Wall Street Journal, San Francisco Chronicle, Huffington Post, LA Times, InStyle and Real Simple.
Zamost is the author of Handstands in the Sand, a children's book that was published in 1992. She studied literature and contemporary British theatre at University College, Oxford University in England, and earned a Bachelor of Arts degree in English from Emory University in Atlanta.
Contact Barbara at barbara@zamostpr.com.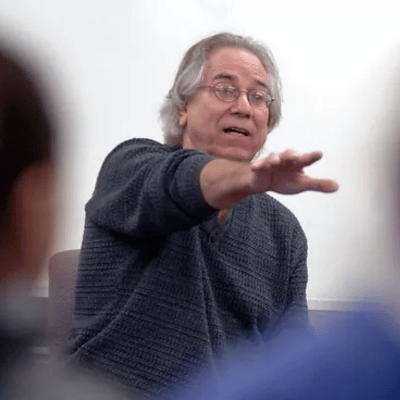 Don Carney
Executive Director, Youth Transforming Justice
Don Carney has led numerous sessions on Restorative Practices for our online learning community & our local Bay Area, Dallas, and NYC communities. Don is an invaluable resource to the Professional Development department and continues to work closely with members of our educator community.
Active in the field of Juvenile Justice for over 45 years, he started his career in 1975 directing group homes and educational services for wards of the court. In 2000, Don became Director of Youth and Family Services for the YMCA, where he recruited and trained mentors, supervised youth on probation at Marin County's Community School, and during the summers, directed a residential camp for high-risk youth. In 2004, Don established a program that has diverted nearly 1,300 youth from the juvenile justice system through restorative practices and trauma-informed practices.
In 2020, Don established the nonprofit organization Youth Transforming Justice. This allowed Don the opportunity to expand the programs he established over previous decades, including implementing a successful Alcohol and Drug Safety Skills Harm Reduction program, a School Suspension Alternatives program, and the creation of a youth advocacy arm dedicated to ending the school-prison pipeline and addressing racial equity issues.
Contact Don at dcarney@ytjustice.org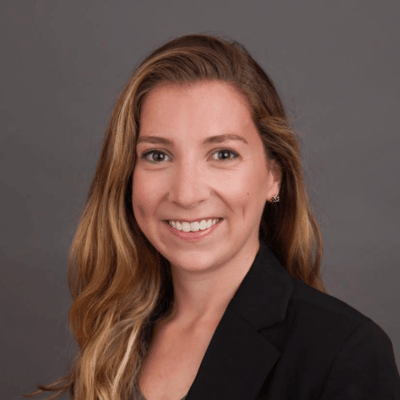 Erin Curtin M.Ed
Curriculum Developer, Disability, Accessibility, and Inclusion Consultant
Erin Curtin worked with Beyond Differences National Teen Board to create our featured Disability Visibility curriculum & led sessions in our online learning communityon Redefining Disability. Erin has also advised Beyond Differences on curriculum and internal and external accessibility best practices.
Erin began her career as a special education teacher and quickly realized as a person with a disability, she could not continue to participate in a system that did not honor her disabled identity, but instead, it labeled her and other students who are disabled as broken. She wanted to make an impact in the larger educational system. She earned a Master's in Learning and Design from Vanderbilt University and is a Certified Professional in Accessibility Core Competencies (CPACC) through the International Association of Accessibility Professions (IAAP). As a curriculum developer, she creates accessible content while centering student identity and autonomy. Erin's work informs policies for both students and adults in inclusive spaces.
Contact Erin at erincurtin3@gmail.com
Genavae Pierre Dixon, LMFT
Mental Health and Wellness Supervisor, Palo Alto School District
Genavae Pierre Dixon facilitated sessions & created content on tools to assess student well-being and support for our Nashville, Aurora, and Phoenix educator communities.
Genavae is a licensed marriage and family therapist, LMFT, and currently serves as the Mental Health and Wellness Supervisor at Palo Alto School District. She received her Master's in Counseling Psychology, with an emphasis in marriage and family therapy, from University of San Francisco, and completed her BA at the University of California, Riverside in Psychology.
Genavae specializes in trauma-focused CBT practices, client-centered care, and motivational interviewing, having worked in community mental health settings since 2015. Her previous placements were at Bill Wilson Center, Community Solutions, Unity Care, and CASSY (counseling and support services for youth), where she gained experience working with children, adolescents, families, couples, and adults. Genavae's greatest goal is to reduce mental health stigma, increase access to care, and better the lives of children and families in her community!
Contact Genavae at genavaedixon@gmail.com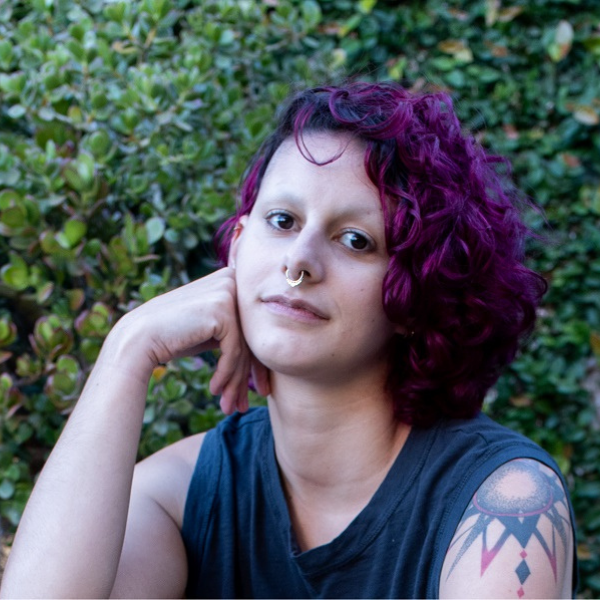 Aza Frias
Mental Health Educator & Consultant
Aza Frias has led numerous sessions for our NYC educator community and online learning community on Gender Identity & How to Support Transgender Students, facilitated a session for our National Teen Board, and helped to create our Know Your Classmates: Diverse Expressions of Gender Lesson.
Aza has been learning about and teaching others how to support the transgender community for many years. They've worked in the mental health field since 2014 and hold a Master's in Social Work from UC Berkeley. Aza is genderqueer and Latinx and has been steeped in the LGBTQ+ community in the Bay Area since they were a child. Aza is a trained sexual health educator and has personal and professional experience supporting folks with disabilities. Aza seeks to always address internalized biases and wishes to acknowledge that they have class and light-skin privilege and live on the unceded land of the Chochenyo Ohlone.

Contact Aza at azafrias.therapy@gmail.com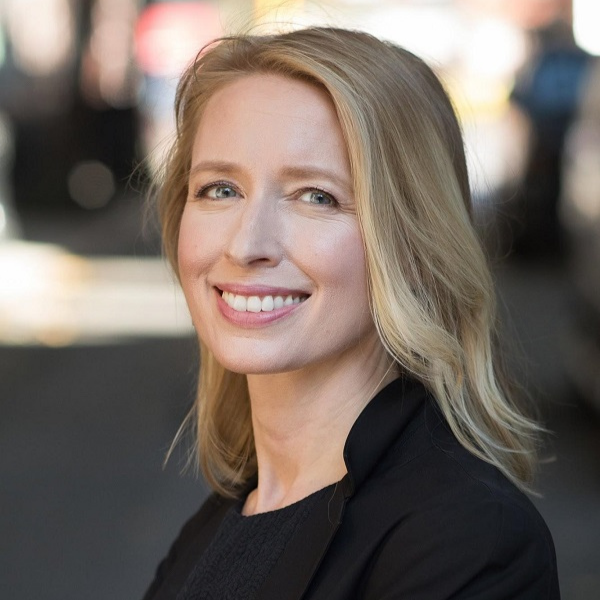 Kelli Harding, MD, MHP
Physician, Author, Speaker, & Co-Founder Our Kind of Club
Dr. Harding led a series of sessions for Beyond Differences on the effects of loneliness and depression and the healing power of kindness, and worked closely with the Professional Development team to design sessions for our Nashville, Aurora, and Phoenix educator communities.
Dr. Harding is a Columbia University-trained board-certified psychiatrist. She is based in New York City and specializes in the interplay between mental and physical health. She writes about how groundbreaking new research shows that love, friendship, community, life's purpose, and our environment can have a greater impact on our health than anything that happens in the doctor's office. Learn more about her paradigm-shifting research in her book, The Rabbit Effect: Live Longer, Happier, and Healthier with the Groundbreaking Science of Kindness
Contact Dr. Harding at kellihardingmd@kellihardingmd.com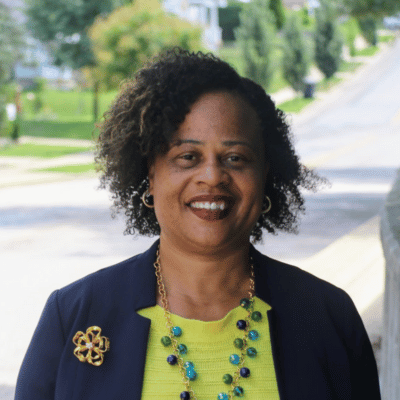 Dr. Lanette Jimmerson, PhD
CEO & Founder of Literate Self
Dr. Lanette Jimerson facilitated a series of sessions for our Marin County (California) local educator community and advised the Professional Development Department on designing transformational trainings.
Founder and CEO of The Literate Self, Dr. Jimerson has over 20 years of experience helping equity-minded leaders bring forth their ideas through writing. Prior to launching The Literate Self, Lanette served as a professor, researcher, and educator. Within these roles she identified and implemented strategies that support adult learners in leveraging the power of their everyday literacy practices to achieve academic and financial success.
Lanette has facilitated writing workshops to support workforce development for corporate and nonprofit organizations such as Cook Biotech, Elev8te, Aspire Public Schools, and San Francisco Unified School District. She has developed curricula for UC Berkeley, The Literacy Design Collaborative, and Hidden Genius Project.
Lanette earned her M.A. and Ph.D. from the University of California, Berkeley.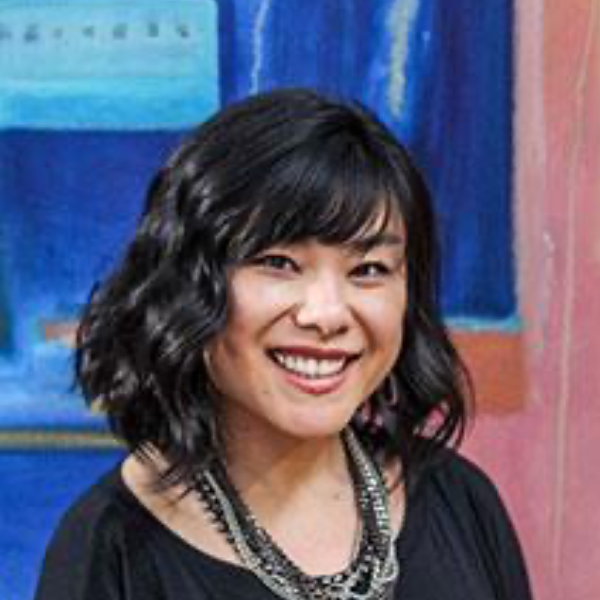 Fong Marcolongo
Vice President of Youth Development and Education Initiatives, Be The Change Consulting
Fong Marcolongo facilitated our November 2020 session: "How to Cultivate an Anti-racist Classroom" and worked closely with our Director of Education to develop the initial program design of our local educator communities.
Fong (she/her/hers) is a bridge-builder, community capacity builder, and youth development advocate dedicated to supporting communities of color to lead their own transformations. Her expertise resides in the design/implementation of experiential human-centered learning, culturally competent youth leadership development, positive youth development trainings, experiential curriculum development and collaborative team management. She specializes in creating interactive visual frameworks for group collaboration and strategic visioning. Fong has over 15 years of working in the non-profit sector. Her passion is to support the youth development and education field to build the capacities of their leaders.