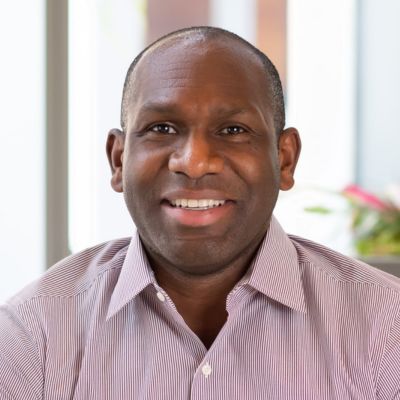 Wade Rakes
Board Chair
Wade Rakes graduated from Princeton University with a B.A. in Economics and a Certificate in Political Economy. He received his MBA from the University of Michigan.
From 2002 to 2006 he worked with Showtime Networks in New York City—serving as Marketing Manager for the network before moving to work as Business Analyst in the Office of the CFO, and eventually Special Assistant to Showtime's Chairman and CEO.
Following his work with Showtime, he became the Senior Advisor and Director of Public Liaison for former Governor Ted Strickland (D-OH). There he served as a member of the Governor's Senior Executive Staff, responsible for policy formulation, budget planning, and legislative relations. His work in the administration centered on statewide public and local government affairs, as well as management of Veterans Affairs, Faith Based & Community Initiatives, 8 Regional Offices of the Governor, and the Governor's Constituent Services Call Center.
Rakes is currently the President and Chief Executive Officer at Peach State Health Plan, a Centene Corporation. He previously held the role as Vice President of Business Development, Growth, and Expansion at the Centene Corporation. As Vice President, he helps the national leader in healthcare services deliver results to over 4 million members and stakeholders throughout the United States.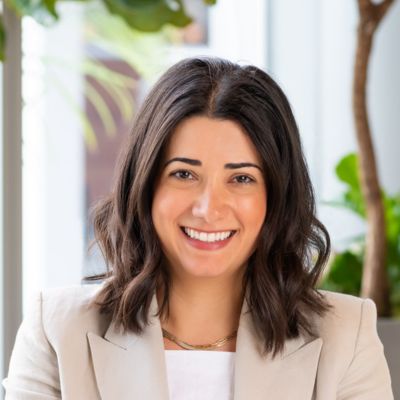 Sheila Azadan
Sheila Azadan is a Senior Global Integrated Marketing Manager at LinkedIn, a role to which she brings over 15 years of experience across the finance, hospitality, and advertising industries. As a marketer for LinkedIn's Talent Solutions business, she is responsible for strategically developing and executing global integrated marketing campaigns specifically targeted at talent acquisition customers to promote thought leadership and new products. Prior to LinkedIn, Sheila cultivated her marketing strategy and leadership skills through Account Director positions with global media and advertising agencies, including Universal McCann and Media Monks. While working on the agency side, she bridged the gap between senior clients, agency creatives, and national media partners to create branded content and marketing campaigns for globally recognized brands like Neutrogena, Tylenol, and Acuvue.
Sheila is a recent honors graduate of UCLA Anderson's Executive MBA program and holds a B.S. in Business Administration, Finance from Cal Poly San Luis Obispo. While at Anderson, she served as the class Social Representative, creating opportunities for her classmates to forge deeper personal and professional connections. She is a California native who misses the energy of NYC at times but is happy to be back in San
Francisco—closer to her family, nature, and year-round sweater weather.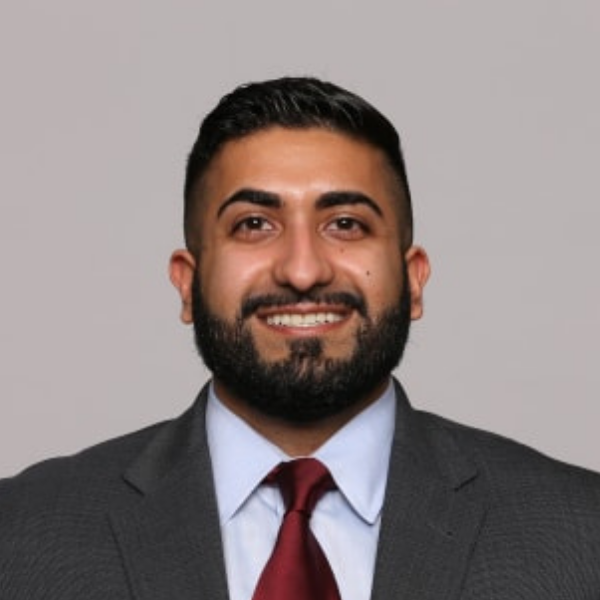 Rahul Chandhok
Rahul Chandhok is in his seventh season with the 49ers and third as vice president of public affairs & strategic communications. Rahul is responsible for issues impacting the team's business and reputation, public policy, legislative and regulatory issues, development, land use, cross-functional initiatives, strategic internal and external communications, and serves as a team spokesperson.
Rahul joined the 49ers in 2014 as manager of government affairs, a role he held for two seasons, and then served as director of external affairs for two seasons. Prior to joining the 49ers, he was influential in the public-private partnership to prevent the relocation of the NBA's Sacramento Kings, and the development of Golden 1 Center. Rahul is active in the community, serving on the boards of the San Francisco Chamber of Commerce, Joint Venture Silicon Valley, and San Jose Library Foundation in addition to Beyond Differences®. He holds a B.A. from U.C. Irvine and a J.D. from U.C. Davis School of Law.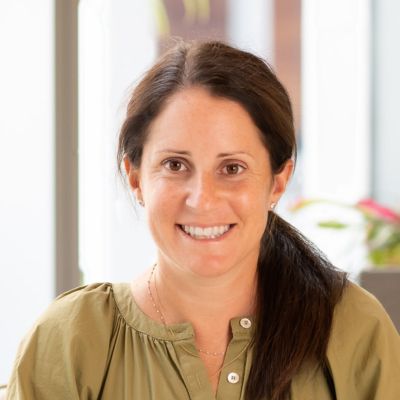 Allison Cohen
Allison's background includes 15 years in fundraising and development. During her time as the Director of National Development at Reading Partners she oversaw all aspects of major donor development, board development, foundation relations, and event
planning.
Prior to fundraising, she taught early elementary school students in both public and private school settings.
Allison is an avid hiker and community volunteer. She holds a BS from Cornell
University and a Masters of Arts in Teaching from Johns Hopkins University. She is married and mother to 3 school-aged children.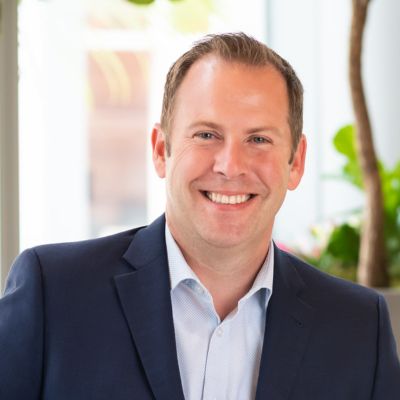 Shane Coley
Shane Coley is a Vice President and Regional Director for Macquarie Asset Management, a global diversified financial services firm. He has 15+ years of experience in the financial services sector including roles in sales, strategy, and compliance.
He is currently responsible for distribution of Macquarie investment strategies in Ohio, Kentucky, and West Virginia. He earned his Bachelor's degree for Indiana University and MBA from the University of Florida.
Shane lives in Cincinnati, Ohio with his wife, their two children ages nine and six, and two golden retrievers.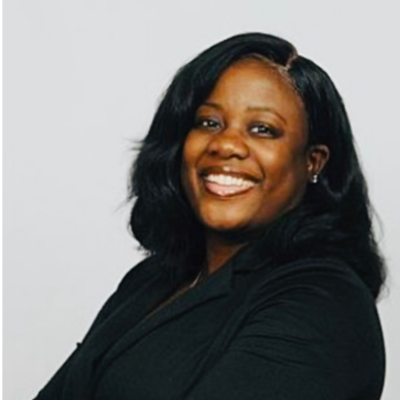 Tiffani Cook
Tiffani Cook is an Alabama native who earned a Bachelor of Science degree in Business Management from Faulkner University, Montgomery, AL and a Master of Business Administration from Grand Canyon University, Phoenix, AZ. Her professional designations include a Legal Principles Claim Specialists, Auto, and Fraud Claim Law Associate from American Educational Institute, Inc.
Her professional experience includes fifteen years at Allstate in the Insurance industry, where she has held an array of positions. Her repertoire of experience includes: Customer Service, Leadership, Process Development, Process Improvement, Coaching, Regulatory and Operational Risk Management, and Leading Change.
Tiffani has three beautiful sons ages 16, 14, and 13. Besides being a mother, a professional, and an active volunteer within my community and church, Tiffani loves reading, traveling, and college football. War Eagle!!!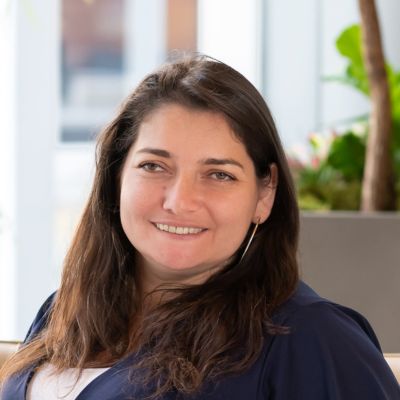 Masha (Marianna) Freydlin, MA, MSED, Ed.M
Masha is a NYC public school teacher who has spent over 17 years in ENL/ESL classrooms, working closely with immigrant communities and falling in love with teaching. She specializes in a human-centered approach to education for both students and teachers. Over the last several years Masha has created a virtual community for educators that is defined by optimism, provides support, encouragement, and a solution-based approach to re-imagining education, collaboration, and mutual development.
Through coaching, mentoring, and community building Masha works with new and veteran teachers as well as leaders in education to foster communities of belonging.  Her educational background and areas of expertise include teaching English to Speakers of Other Languages, culturally responsive counseling and teaching, identity development and educational leadership.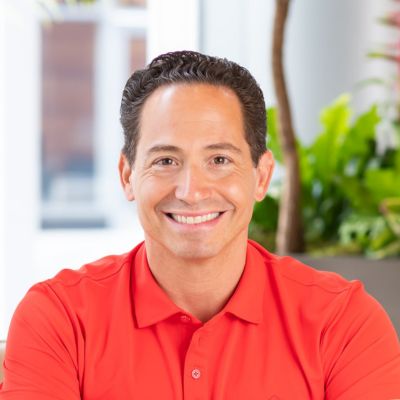 Alexander P. Heckler
Alexander P. Heckler is an attorney and the Managing Partner of LSN Partners LLC, a full-service bi-partisan consulting firm, and Managing Partner of LSN Law, P.A. (formerly Llorente & Heckler, PA.). LSN Partners, which was founded by Mr. Heckler more than a decade ago, offers strategic advice and advocacy in the areas of government affairs, government procurement, regulatory matters, economic development & incentives, emergency management, business development and communications.
Mr. Heckler is the recipient of honors and recognition from the Nova Southeastern University (Distinguished High School Alumni Award). He is frequently named as one of the most influential people in National and Florida Democratic Politics. Most recently, Alex was named in the 2020 edition of Influence Magazine as one of "The 100 Most Influential People in Florida Politics". As a leader in his field of law, Mr. Heckler has lectured on Government Contracting and Public Records for The Florida Bar Association's Continuing Legal Education program.
In 2013, Mr. Heckler and his wife, Tiffany, launched the Heckler Family/Governor Ann Richards Summer Political Internship Program at Brandeis University. The internship is awarded annually to a student who has a goal of pursuing a professional career in public service. Mr. Heckler received a Bachelor of Arts degree with Honors in Politics from Brandeis University and a Juris Doctorate from the University of Miami. He resides in Miami Beach, Florida with his wife and daughters.
Nancy Howes
Nancy Howes, BFA, MEd has spent the last decade as a passionate advocate for children's health literacy. Her company, Know Yourself, is focused on teaching young people about their bodies and minds. With award-winning curriculum and products, Know Yourself has helped thousands of children better prepare for life's challenges and opportunities.
Nancy began her career in high tech with roles in infrastructure engineering, operations, and sales at Texas Instruments, Allied Electronics, BBN Planet, and @Home Networks, where she was instrumental in managing the rollout of the first Internet-over-cable service many of us enjoy today.
After a successful 25-year career in high tech, Nancy returned to her art roots with a degree in metal arts with high distinction from California College of the Arts, where she later served on the Board of Trustees for over a decade. Nancy also served on the boards of New Langton Arts and Elevate Oakland. She is an award-winning artist and Creative Director, whose metal work has been displayed at the Maui Ocean Center and elsewhere. Nancy has always been a passionate advocate for justice and equal rights for all. This passion has been reinforced many times over through her journey as a mother of two amazing daughters. Nancy has tried to instill in them the same dedication, believing it is something we need now more than ever. She lives in Vermont with her husband, two incredible daughters, and a menagerie of dogs.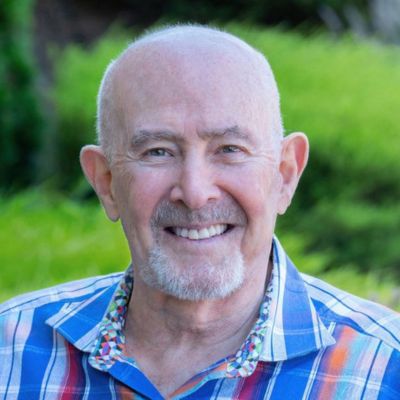 Larry Krause
Larry Krause is a principal of Tessara Financial Advisors, Inc He was educated at the University of Iowa, and became a real estate broker in 1962. In 1968 he entered the securities industry and in 1974 created and ran the financial planning department for Sutro, Inc. the oldest brokerage firm west of the Mississippi. It was one of the first comprehensive financial planning departments in the United States for a major brokerage firm.
In 1979 he founded what is now known as Tessara Financial Advisors, Inc. He is a recognized leader in the field of financial and investment planning. Mr. Krause has been on the Advisory Committee of the Golden Gate University programs for the Masters degree in Business Administration and a Masters degree in Financial Planning. In addition, he has authored two books: The Money Go Round and Sleep Tight Money. He has written columns and has been interviewed or quoted in just about every major newspaper and/or financial magazine in the country. For two years, he was on the 6 o'clock news weekly on KGO TV answering financial questions from the public.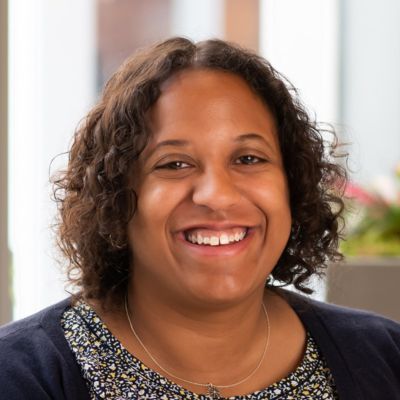 Karen Kwetey
Karen has over 14 years of experience auditing both public and private companies; primarily in the Financial Services sector.
She is a Managing Director at PwC, in the Assurance Center of Excellence (CoE). The Assurance CoE remotely leads and executes specific audit areas from scoping through completion for a wide range of clients throughout the US. She currently leads a diverse team that is based in both the US and India. Karen has worked in both the Dallas and Little Rock offices and completed a two-year secondment to PwC's London UK office in 2016. Karen holds B.B.A. in Finance from the University of Oklahoma and a Master of Accountancy from the College of William and Mary.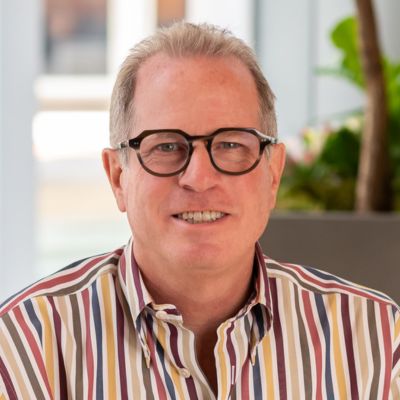 Ed Lehrman
Ed Lehrman is the Managing Partner at Vine Connections and has been "the wine guy" to his friends and colleagues since college.
After stints at Kendall-Jackson and Seagram Classics, Ed began his entrepreneurial endeavors in 1994 with the direct-to-consumer company Passport Wine Club, and for the last 20 years has been overseeing all departments at Vine Connections which is the leading US importer of wine from Argentina and Chile, and premium sake from Japan. When Ed is not imbibing, you can find him burning off the calories on his road or mountain bike in Marin County where he lives. Don't ask Ed what his favorite wine or sake is— he says "they are all my children."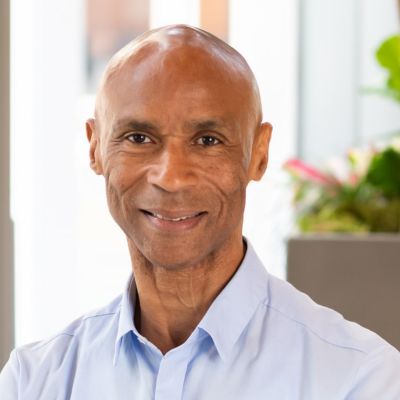 Alan Loving
Alan Loving is Director of Diversity and Community Engagement for The Boldt Company, a construction company. Recently, he relocated to Chicago after spending most of his life in California; 27 years in San Francisco. Throughout his career, he has worked in both the public and private sectors in city planning, real estate development and construction.
At Boldt, Alan is responsible for identifying qualified minority and women-owned construction firms to work on Boldt projects.In addition, he facilitates the company's recently undertaken Diversity & Inclusion journey. Alan is an avid road & mountain cyclist and amateur photographer. Alan holds a B.S. in Sociology from the University of Denver; a Masters in Urban & Regional Planning from the University of Colorado; and a Masters in Real Estate Development from the Massachusetts Institute of Technology.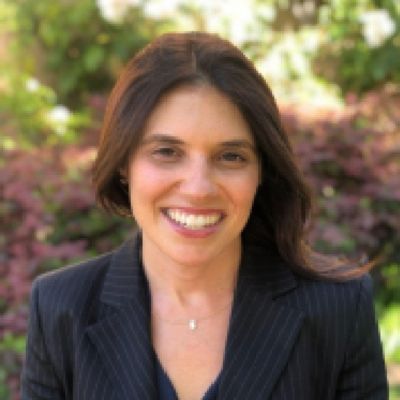 Linsey Morrison
VP of Impact, Eventbrite leading the Public Policy, Government Affairs and Social Impact teams.
Hired by Eventbrite in 2016 as its third attorney, with sole responsibility for privacy and regulatory compliance, Linsey built and launched the company's first privacy program ahead of GDPR, the EU's seminal data privacy regulation.
In the midst of rapid business growth, and a complicated US political climate, Linsey addressed platform complexity head on by creating the company's first content policy, platform policy & public policy teams, and led complimentary operations teams to consistently enforce those policies.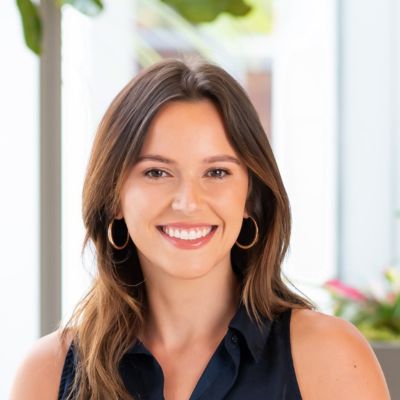 Abbey Raymond
Abbey Raymond is the Diversity, Equity, and Inclusion Program Manager for Cerberus Capital Management, L.P., a global multi- strategy investment firm with over $50 billion under management. She is responsible for managing the Firm's Diversity, Equity, and Inclusion (DEI) and Corporate, Social Responsibility (CSR) partnerships within the community, which contribute to the overall strategy of the program to support and advance the progression of women and traditionally underrepresented groups in the financial services industry. Before Cerberus, Abbey was a Deputy Chief of Staff for Camp Harbor View, a non-profit organization that aims to address the needs of families across the city of Boston. In this role, Abbey worked closely on development and finance, external partnerships, and operations. Before Camp Harbor View, Abbey worked directly with the Founder of The Connors Family Office.
Abbey graduated from Wheelock College with a BSW in Political Science and Social Work. She currently serves as the Chair of the Women's Lunch Place Young Professionals Group, a daytime shelter looking to eradicate homelessness among women, and is a member of the Make-A-Wish Young Professionals Program.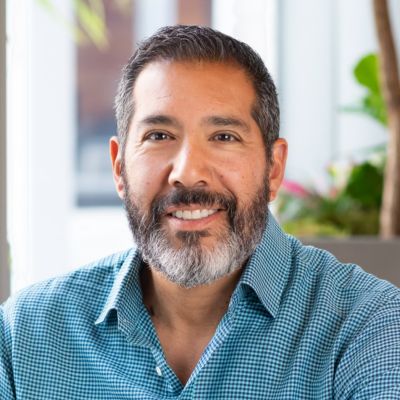 Alexander Rivera
Alexander Rivera is the Senior Program Coordinator at the Achieve Program, a San
Francisco based Educational Non-Profit.  He has over ten years of experience in
nonprofit leadership building, scaling and running youth empowerment programs in
connection with San Francisco Bay Area Archdiocesan High Schools.
As an experienced educator and business professional, he has mentored and successfully guided first-generation students from high school to college.
Alexander began his career in education as a middle school Science Teacher.  Before completing his teaching credential, he had a successful career in the Hospitality Industry.  One of Alexander's core values and top priorities is to serve his community.  Working with
young people allows him to be a supportive mentor, teacher and driver of positive
change for the next generation. Alexander holds a Masters in Education Policy and
Leadership from American University in Washington DC and a bachelors Degree from the University of Nevada, Las Vegas.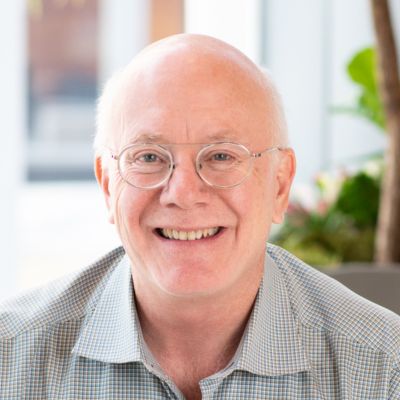 Ace Smith
Ace Smith is the co-founder of Beyond Differences®, a political consultant and lifelong baseball fanatic. Ace is a thirty-year veteran of state and national politics and has directed winning campaigns from district attorney to president of the United States.
He is the author of The Pitcher and The Dictator. He lives in Kentfield, California with his wife Laura Talmus.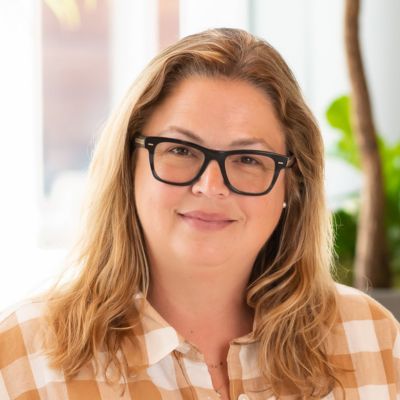 Kristian Stiles
Kristian "Kristie" currently serves as President of Stiles Partners, LLC, a political consulting firm.  She has spent more than two decades conceiving development strategies, giving plans, and public affair approaches that tie into the financial plans and messaging goals for each one of her clients, by connecting them to professional networks of political and business leaders around the world. Prior to her return to her own political consulting firm, she spent eight years as Managing Director of Mercury Public Affairs, a high stakes global strategy firm.
Since 2007 Kristie has also led her own practice advising and implementing fundraising and event management for political candidates, non-profits, and thought leaders around the country.  She also represents family offices, guiding their philanthropic and political giving.
Most recently, Kristie has served as a senior consultant to the political campaigns of Attorneys General Leititia James (NY), Raul Torrez (NM), and Kwame Raoul (IL).  She has also worked for Presidential Candidate Beto O'Rourke, The Democratic Attorneys General Association, Bronx Borough President Ruben Diaz, Jr., and New York State Attorney General Eric Schneiderman.  She was Senior Production Advisor for the Greene Foundation's Thought Leadership Conference – Managing the Disruption, a weekend long conference lead by the former British Prime Minister David Cameron, with Thomas Friedman, Lawrence Summers, and many other notable speakers and attendees.  
Her other notable clients include New York Mayoral candidate William Thompson, the New York State Democratic Party, numerous Members of Congress, the DCCC, the DGA, House Majority PAC, and non-profit groups International Fund for Animal Welfare, Sea Shepherd Conservation Society, and Elizabeth Seton's Pediatric Center.
Prior to her role as a political consultant, she served on the staff of the Presidential campaigns of Vice President Al Gore (2000) and Congressman Richard Gephardt (2004), as well as the Gubernatorial Campaigns of New York Governors Eliot Spitzer and David A. Paterson.
In 2019 Ms. Stiles was listed in City and State's Power 50 Political Consutants.  She is an alumna of The American Council of Young Political Leaders and was a member of their 2011 delegation to Indonesia and Malaysia. 
Kristie is a proud citizen of the Muscogee Creek Tribe and currently resides in Santa Fe, NM with her husband, Marius Muresanu, a galleriest and fine arts photographer, and daughter Aurelia.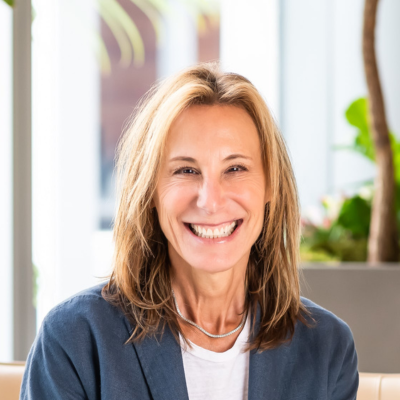 Jacqueline Nuewirth Swire
Jacqueline's background includes over 25 years in fundraising and development. She has worked with a broad range of national and international clients in the political, nonprofit and corporate sectors in the areas of donor development, board development, fundraising, event planning and strategic planning.
Jacqueline is a founding Board Member of Beyond Differences® and serves on numerous other boards. Jacqueline is an avid skier and hiker and splits her time between Marin and Aspen. Most importantly, she is the proud mother of Sam, a freshman at WashU St. Louis, and founding Teen Board Member, Aislinn, who currently works for Edelman PR.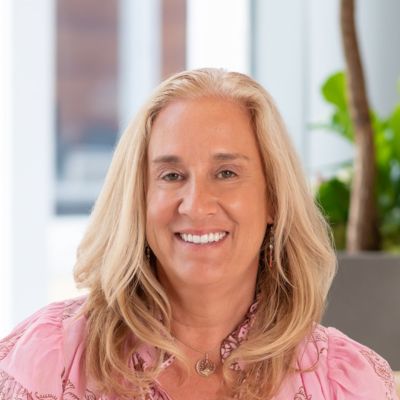 Jen Traeger
Jen Traeger is the managing partner at United Skates of America, the world's largest roller-skating company. She is also the managing partner of the Traeger Family LP that owns and leases property to United Skates of America Inc., family entertainment centers, and commercial real estate properties.
She is a highly accomplished executive with extensive experience in internal and external business development, operations and sales management. She is also a successful business owner, partner and former CFO. She gracefully combines hard business skills with a deep understanding of emotional intelligence and the capacity to work with people to bring out their best. She graduated from the University of Wisconsin and received a master's in accounting from Golden Gate University in San Francisco. She is married, has two school-aged children and resides in San Rafael, CA.
National Advisory Board Members
Julie Abrams (Marin County)
Joyce Aboussie (St. Louis)
Don Attore (Los Angeles)
Amy Baer (Marin County)
Erin and Rob Becker (Marin County)
Steve Bileca (New York)
Dr. Ruth Mathis Bissell (San Francisco)
Elizabeth Brown (Sonoma County)
Marin County Superintendent Public Schools Mary Jane Burke
Wendy Coblentz (Marin County)
Liz Darby (Marin County)
Jackie Davis (Berkeley)
Barbara Dobkin (New York)
Michael Easley (Former Governor of North Carolina)
Gina DeDomenico and Miguel Espinoza (Los Angeles)
Laurie and Ian Fenwick (San Luis Obispo)
Kim Fullerton-Nelson, M.D. (Marin County)
Anthony Garrett (Washington, D.C.)
Joan Gosliner (Marin County)
Leslie Greenberg (New York)
Joel Greenberg (New York)
Vice President Kamala D. Harris (Washington, D.C.)
Betsy Hausman (San Francisco)
Adam Hirschfelder (Marin County)
Ellen Rosen Kaplan (Chicago)
Leslie Kautz (Los Angeles)
Abbey Levine (San Francisco)
Ann Mathieson (Marin County)
Iris Metz (Marin County)
Dan Newman (San Francisco)
Jay Paxton (Marin County)
Lee Pollak (San Francisco)
Annie Sammis (Marin County)
Jeanie Schram (San Francisco)
Elizabeth Share (Marin County)
Timothy Silard (San Francisco)
H. Marcia Smolens (Marin County)
Marjorie Swig (Aspen, Colorado)
Dr. Michael Watenpaugh (Marin County)
Miguel Bustos (San Francisco)
Ruth Chavez (Marin County)
Barbara and Scott Waxman (Marin County)
Jack Weiss (Los Angeles)
Assemblymember Buffy Wicks (Oakland)
Amy Wilner, Psy.D. (Marin County)
Howard Zack (Marin County)
Tony Winnicker (San Francisco)
Portland Advisory Board Members
Kelly McCollum
Ashley Larkin
Christy Strange
Sarah Nelson
Susan O'Kelly
Carla Yudhishthu
Danielle Sherman
Amy Donohue
Kim Aziz
Crystal Ball