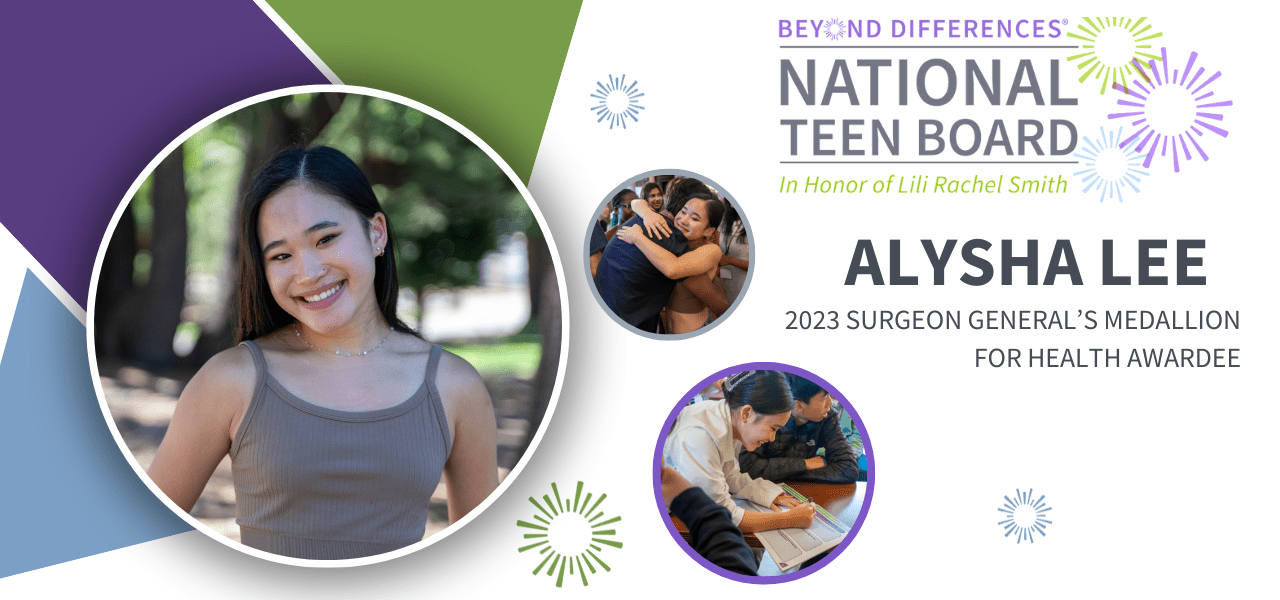 2023 Surgeon General Medallion Award for Health
Congratulations to our Beyond Differences National Teen Board Member Alysha Lee for being awarded the 2023 Surgeon General Medallion for Health for her Stand Up 4 AAPI Youth Project.
This award is the highest honor that the Surgeon General can present to a civilian who represents outstanding "acts of compassion, innovative mental health efforts, and exceptional leadership in advancing the well-being of their communities."
Alysha Lee is one of 6 awardees chosen for this honor.
Alysha will receive her award from U.S. Surgeon General Dr. Vivek Murthy at the Songs for Hope celebration at the Kennedy Center on Monday, September 18, 2023 at  7 p.m.
We would love to have you join us to celebrate Alysha's work uplifting AAPI youth and her commitment to creating cultures of belonging for students across the country.
To learn more about the event and to purchase tickets please visit The Kennedy Center Songs for Hope. 
To explore Alysha's art project please visit Stand Up for AAPI Youth.