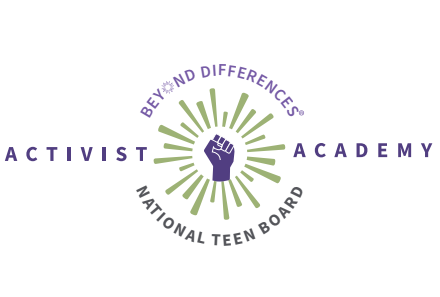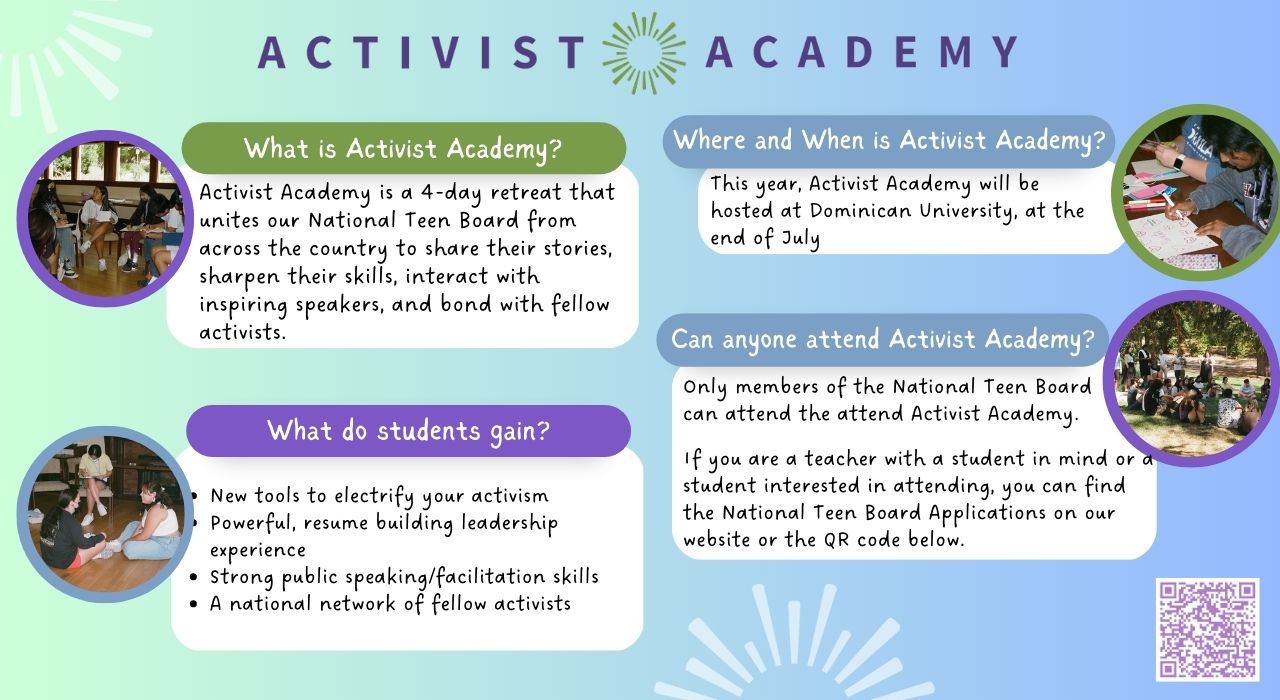 Activist Academy is a four-day, immersive leadership training experience that unites National Teen Board Members
(grades 9-12) from across the country.  It focuses on positive identity formation, leadership development, and building inclusive communities.  All activities are made to prepare National Teen Board members for service to middle school students, online, in-person and through the reaction of materials used by teachers across the nation.  Designed and led by a diverse team of adult and youth facilitators, the goal is to have participants receive comprehensive programming in the following:
Leadership skills focused on dismantling social isolation and constructing cultures of belonging
Interpersonal relationship-building to create positive connections with Beyond Differences peers, mentors, and teams
Positive identity formation and growth mindset cultivation with the focus on modeling cultures of belonging for middle schools
Daily mindfulness practice and self-regulation tools to embody and teach
Cross-cultural public speaking and communication
Grassroots organizing for training and supporting middle school Beyond Differences clubs and for the pursuit of social justice
The Academy will present innovative, youth-centered programming that will support young people in becoming powerful leaders in their communities. Days will be made up of hands-on skill-building workshops, dynamic speakers, and team-building activities.
Interested? Reach out to Reina Garay Solis or Sally Matsuishi to get started.